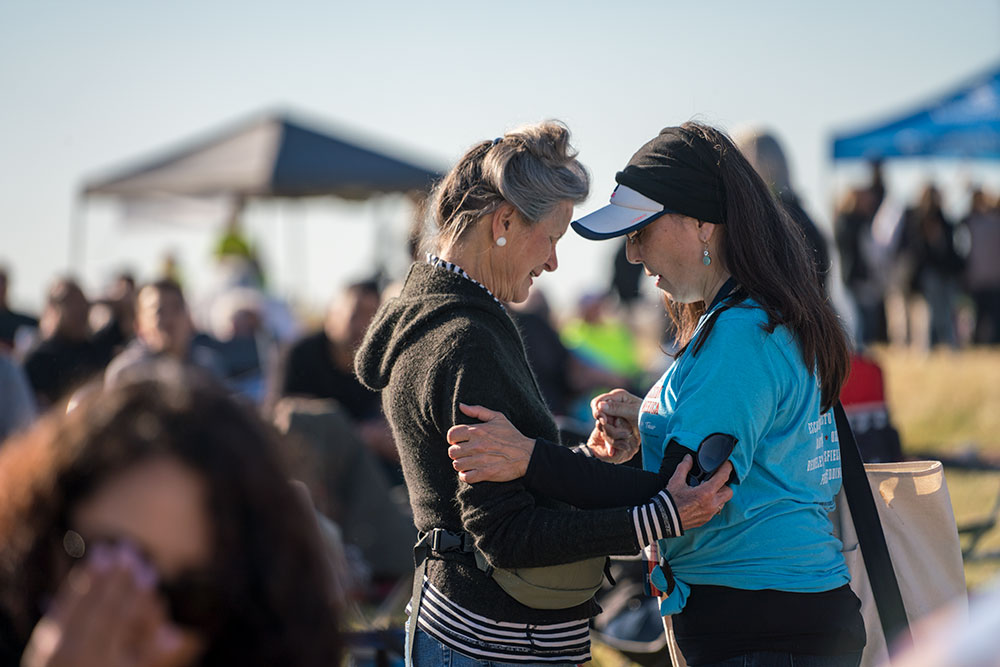 "The prayer of a righteous person has great power as it is working." —James 5:16, ESV
Counselors have the privilege of praying with people who make a decision for Christ during a tour event.
---
If you're interested in becoming a counselor, please follow these three steps:
Step 1: Attend Christian Life and Witness class.
For decades, the Billy Graham Evangelistic Association has taught this course all over the world in preparation for evangelistic outreaches. You will be challenged in your relationship with Jesus Christ and equipped to effectively share your faith both in daily life and during the event.
Step 2: Submit an Application.
During the Christian Life and Witness class, you will receive an application to complete prior to the end of the session. You must attend the class and turn in the application at that time to be considered as a counselor. Unfortunately, not all applicants are guaranteed a position.
Step 3: Complete a Background Check.
After the class, you will be given a website link to a form that will grant us permission to complete a background check. This check is a critical part of the process, so that the ministry can provide the best environment for those who are making decisions for Christ.
All counselor applicants will be notified of final decisions, and given instructions for next steps. Remember, all three steps must be completed in order to be considered to serve as a counselor.
Thank you for your heart to serve. We're grateful for your willingness and your patience as you complete the application steps. If you have any questions, don't hesitate to email decisionamericatour@billygraham.org.